With so many Americans becoming health conscious, it is only normal to see someone investing in a product or activity that promotes clean, healthy living. As far back as 2013, saunas have been making its way to private homes, not only as a symbol of unabashed luxury, but as a defining moment for most consumers to stay active in their pursuit of good health. As a result, there are many different far infrared sauna models on the market.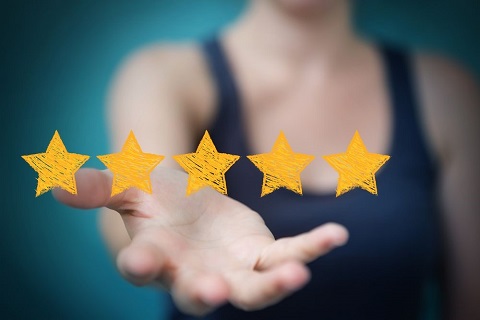 The customer's ultimate choice depends on several factors such as price, size, type of heater, and quality of construction. With this in mind, it is easy to be confused as to which brand and model would be best for you. Luckily, you can consult many credible product reviews to guide you as to which ones are worth the money.
Why choose a far infrared sauna?
Before revealing the expert's choice, there is a need to address the concern of choosing far infrared over any other type of sauna. For one, far infrared is more comfortable to use than your traditional steam sauna. Why? It's because you can easily control its temperature, unlike in traditional saunas where temperature is likely to get too high.
Though you might think this isn't a big deal, just try to imagine staying in a closed room for more than half an hour at approximately 2000F. On the other hand, an infrared sauna can be adjusted to a nice, toasty temperature of 1400F. This temperature will make you sweat without feeling like your skin is on fire.
Characteristics of a Quality Far Infrared Sauna
The following are the top factors you need to consider when choosing an infrared sauna.
Manufacturer. According to recent scientific studies, there's a great psychological reason for consumers to choose products made by well-known brands over new ones, regardless of the cost. But if it's a competition between two or more well-known brands, then the quality of the construction will comes into play more readily.
Quality of Construction and Materials Used. A good far infrared sauna only uses the best type of wood, usually hardwood that is chemically untreated and certified to ensure its good quality. It should also be easy to assemble and install without compromising its structure.
Type of Heaters. Because far infrared saunas are prone to generate certain levels of EMF, it is desirable to find one that produces low-to-zero EMF. Usually these types of heaters are made of either ceramic rod or carbon fiber. Between these two, a carbon fiber heater is usually the better choice since it gives better heat distribution and is more durable than ceramic rods.
In addition, the best far infrared sauna should be big enough to seat two people comfortably without creating a huge hole in your pocket.
2-Person Far Infrared Sauna Named as the Best Sauna for 2017
Various sauna reviews agree that the JNH Lifestyles 2-person far infrared sauna, has fulfilled all the necessary requirements making it the best-selling infrared sauna in the market. It is made of untreated, FSC-certified 100% pure Canadian hemlock, and is equipped with seven carbon fiber heaters, dual wall insulation, and a safety glass door that can withstand high temperatures.
Truly, the JNH Lifestyles 2-person far infrared sauna deserves the crown as it gives the best performance at an affordable price. If you are thinking of buying a personal far infrared sauna, this is the model you should check out first.
Sources:
Top 10 Best Infrared Sauna Consumer Reports 2017, TheBestConsumerReports.com
5 Best Infrared Saunas for Home Use, WellnessCommunity.org
The Best Infrared Saunas And Their Many Benefits, PoolAdvisors.net