It's easier said than done, but the fact remains that stress is a major part of everyday life. There is always something new to stress about, whether it be traffic, your career or family, to name a few.
Being under this constant pressure has negative effects on the body that can affect your health, and particularly your heart. It would be wise to find a healthy way to relieve this stress.
Some people find relief in physical exercise, like jogging or swimming. Yoga is another great tool when trying to find a way to relax. An article in the American Heart Association by Dr. Glenn Levine proposes meditation as a way to reduce stress in patients and lower the risk of cardiovascular illnesses [1]. It is a safe and low-cost activity that could bring many health benefits to your life.
Try An Infrared Sauna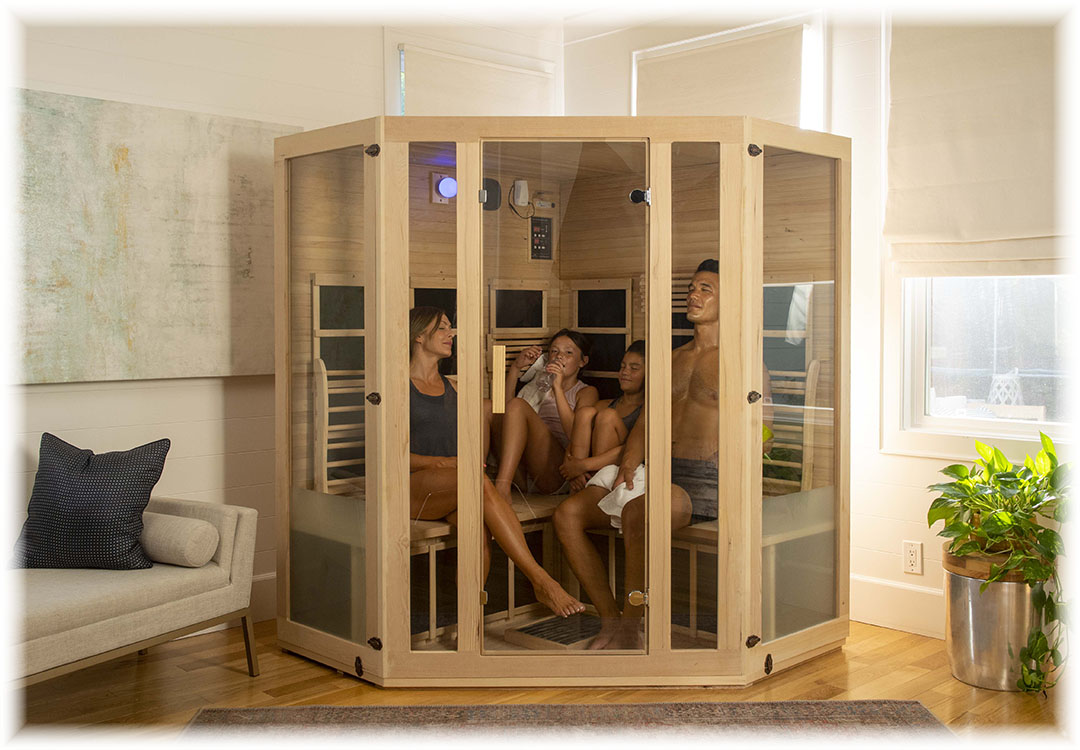 Have you tried traditional saunas before and couldn't bear how hot it was? Thankfully nowadays there's another option: infrared saunas.
These use infrared waves to transfer heat directly to your body without drastically modify the air temperature as much as a traditional sauna would. Some studies have shown that infrared saunas can help with chronic problems such as high blood pressure by promoting blood vessel dilation, decreasing overall cardiovascular risk.
Infrared saunas can also help patients with congestive heart failure, where treatment is sometimes limited. There are also no reported side effects with infrared treatment, so why not consider implementing one in your daily today [2]?
Visit your doctor
One of the most important things to do to maintain a healthy heart is to go to your doctor for regular checkups. A doctor can determine cardiovascular risk on an individual basis and recommend any necessary lifestyle changes. It's always important to consult with your doctor when determining what path would be the best to follow for maintaining a long-lasting, healthy heart.
Get a jump start on your cardiovascular health by adding a personal infrared sauna to your home today!
Sources
[1] Levine, G., Lange, R., Bairey‐Merz, C., Davidson, R., Jamerson, K., Mehta, P., Michos, E., Norris, K., Ray, I., Saban, K., Shah, T., Stein, R. and Smith, S. (2017). "Meditation And Cardiovascular Risk Reduction." Ahajournals.org,  American Heart Association, Inc., 28 September 2017, https://www.ahajournals.org/doi/10.1161/JAHA.117.002218
[2] Bauer, Brent A. "What Is An Infrared Sauna? Does It Have Health Benefits?" Mayoclinic.org, Mayo Foundation for Medical Education and Research, https://www.mayoclinic.org/healthy-lifestyle/consumer-health/expert-answers/infrared-sauna/faq-20057954.