Posted by JNH Lifestyles on 31st Jan 2020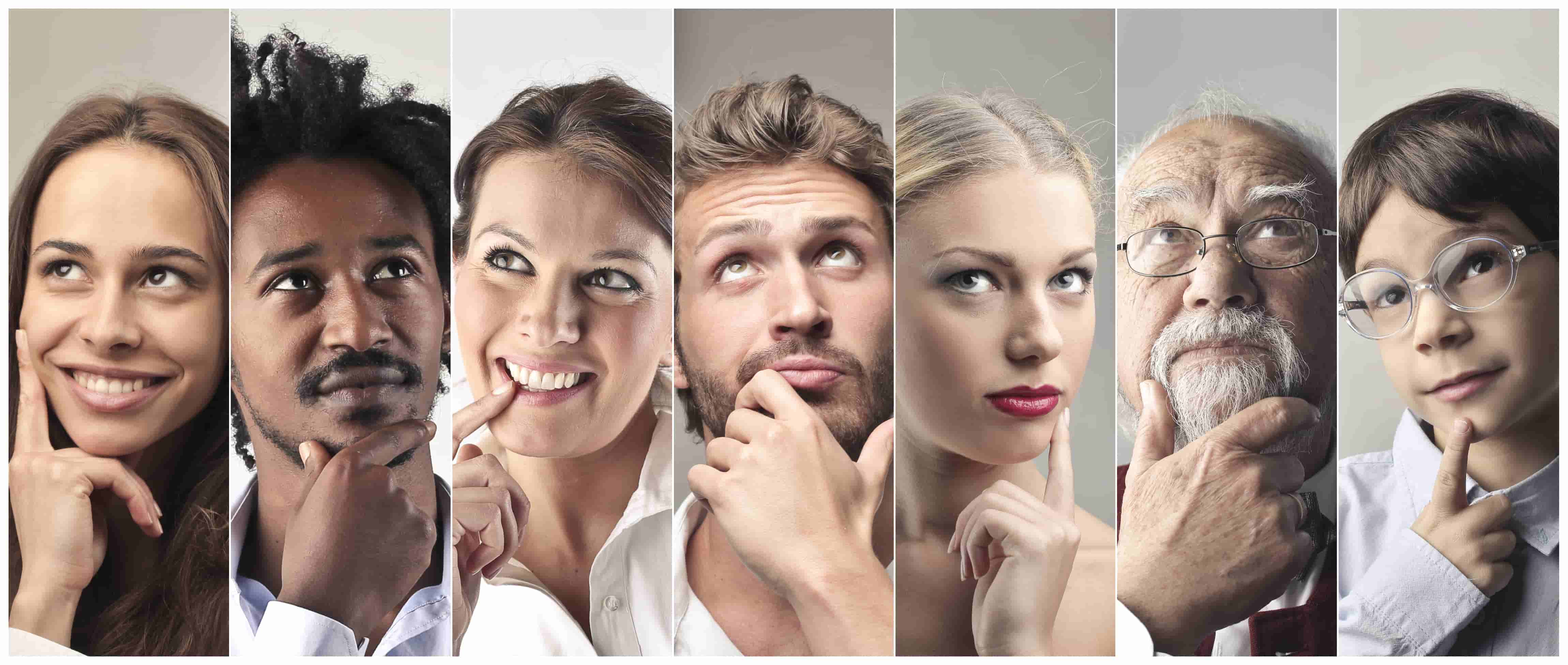 It can be difficult trying to gauge which one of our many infrared sauna collections could be the right fit for you. We offer 1 to 4 person cabins, leaving you wondering what size you need, which can depend on your current living situation.
Most of our collections offer you the opportunity to choose between Canadian Western Hemlock or Red Cedar wood, but customers are often left questioning what the differences are and which one would be best for them. You also have to consider if you'd like a far infrared or full spectrum sauna and—if it matters to you—whether your infrared sauna will output low EMF or ultra-low EMF.
To better aid our customers, we've put together a comprehensive JNH buying guide that will answer any lingering questions you may have. Let's jump into our world of infrared saunas so you can make an informed and confident buying decision.
---
Our Collections
Currently, we offer 6 different collections to choose from.
The Joyous Collection: The most popular of all 5 collections; available in Hemlock wood with 1, 2, 3 and 4 person cabins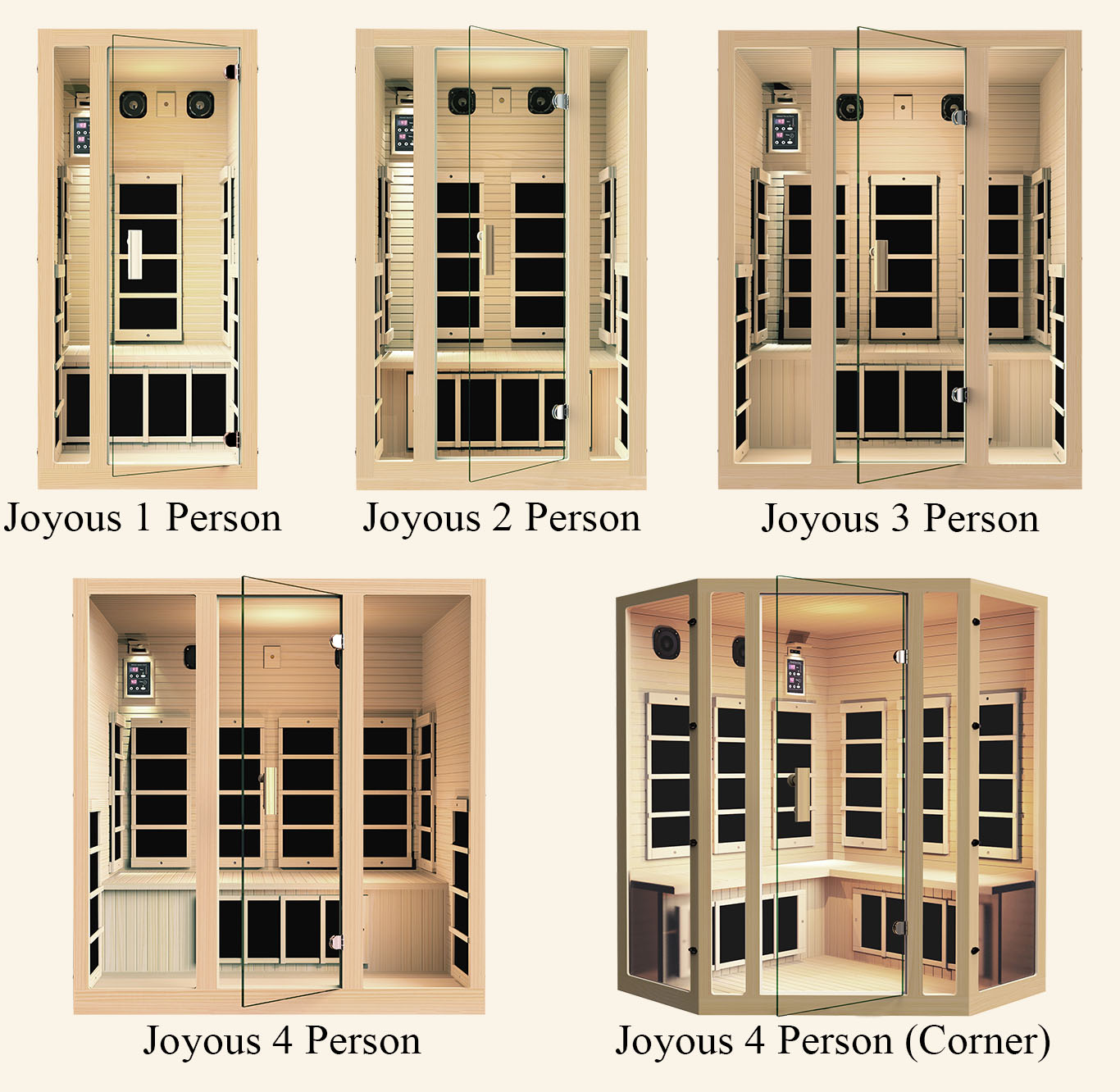 The Ensi Collection: Our ultra-low EMF saunas that are available in Hemlock or Red Cedar wood; comes in 1, 2, 3 and 4 person cabins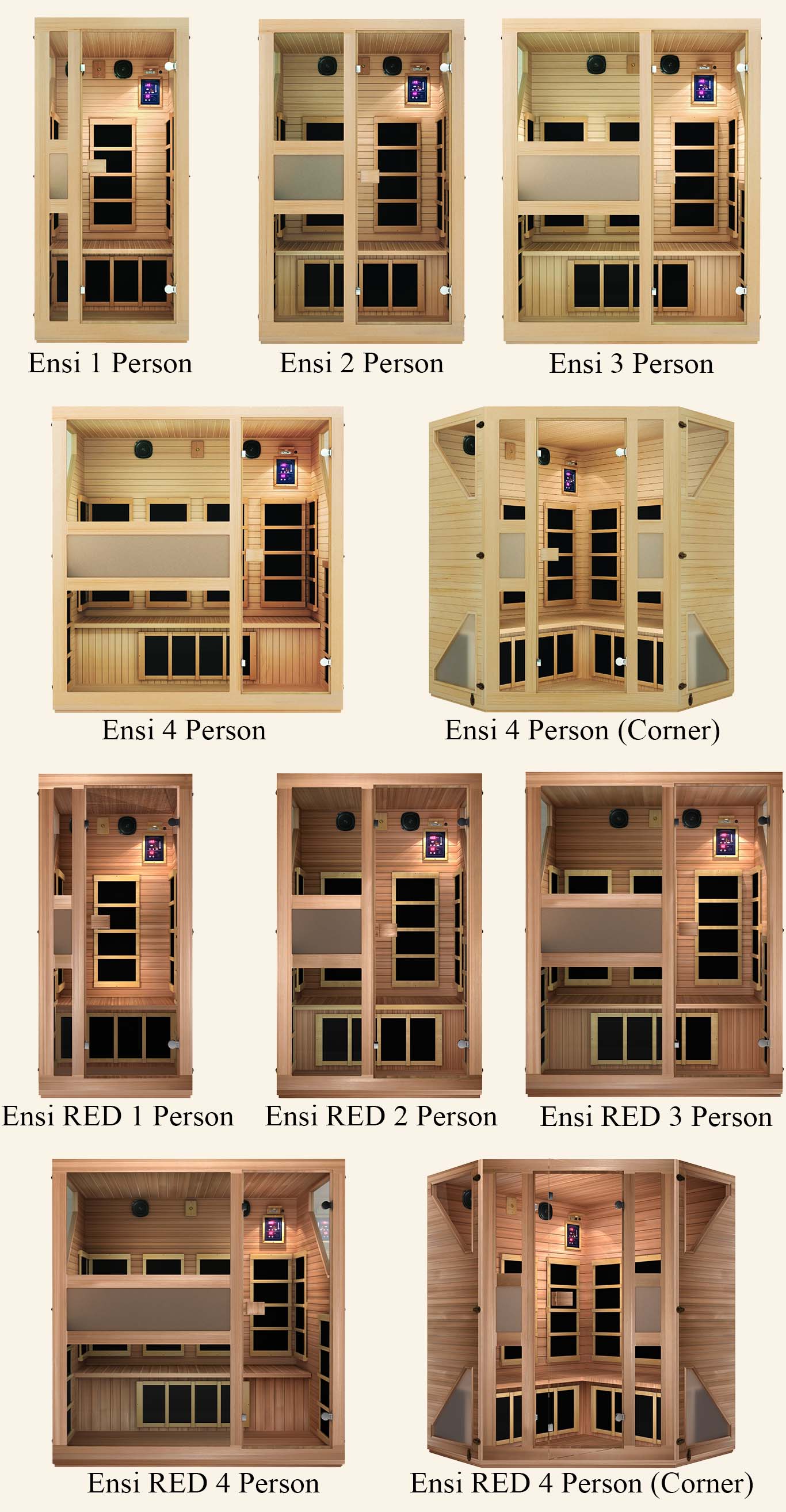 The Tosi Collection: Features full spectrum infrared and ultra-low EMF that are available in Hemlock or Red Cedar wood; comes in 1, 2, 3 and 4 person cabins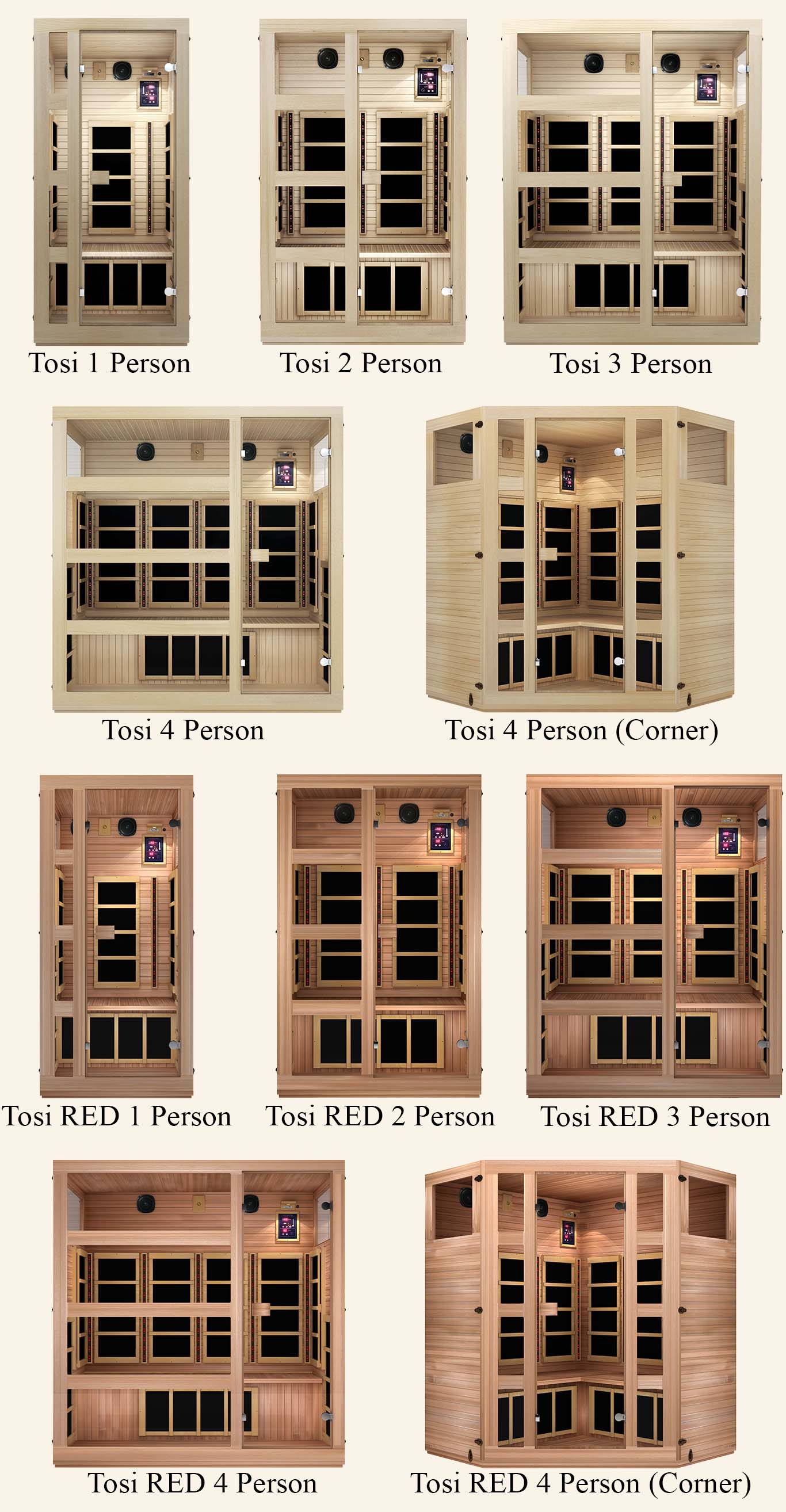 The ProSeries Collection: Introducing the ProSeries 200, the first full spectrum infrared sauna designed to meet the health and training needs of professional and amateur athletes.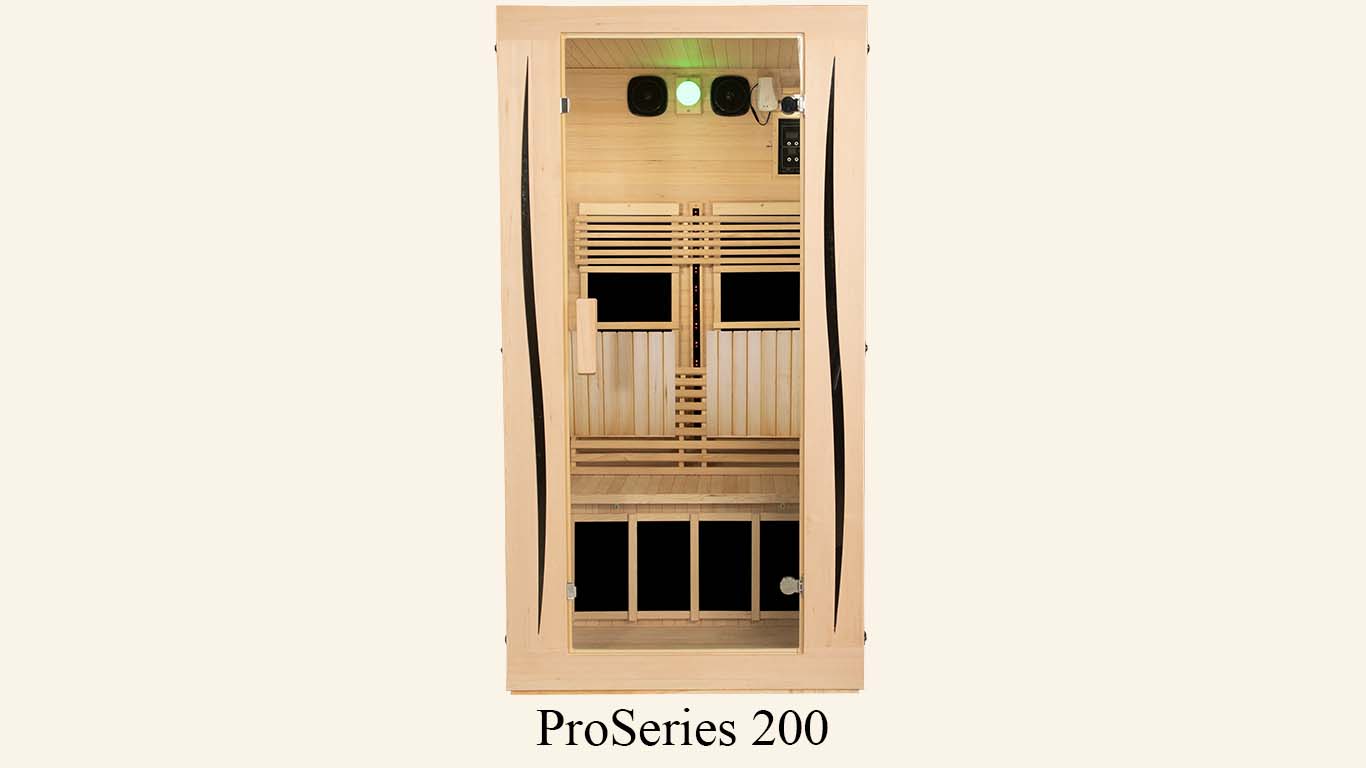 Which Cabin Size Is Right For Me?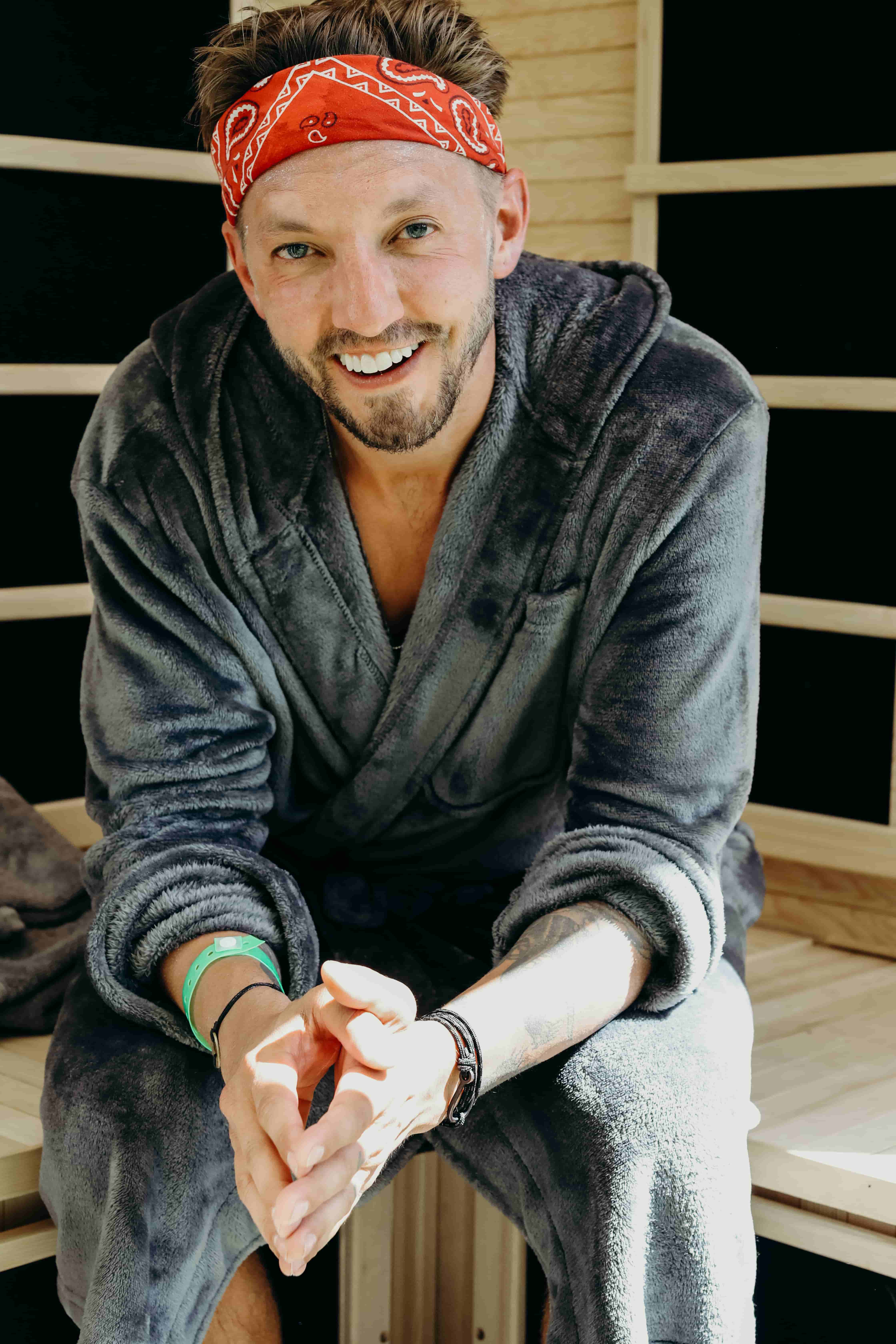 Great question! There are a lot of variables that come into play when deciding which size would be right for you. Are you single? Is it just you and your significant other? Do you have a broad or slim build? Do you have a small or large family? Do you plan on sharing with roommates? Are your friends going to come over and use it? These are just a few of the many questions we're sure you're asking yourselves when choosing. In the end, it all depends on your personal preference.
1 Person Cabins: Perfect for single users who don't mind taking turns if sharing with others. Its compact size makes it perfect for smaller residences.
2 Person Cabins: A favorite among couples and small families. Still small enough to reasonably fit within smaller residences. Solo-users love these too for the extra elbow room.
3 Person Cabins: Great for small-to-medium sized families/households. Also loved by partners who appreciate more room in their sauna cabin.
4 Person Cabins: Excellent for medium-to-large sized families/households. Available in 2 different structural variations – Rectangular and Corner cabins.
Hemlock Or Red Cedar Wood?
We offer most of our infrared sauna collections in two different wood variations: Canadian Western Hemlock and Canadian Western Red Cedar. Through our extensive research & development, we've discovered that both wood types do a fantastic job of reflecting infrared waves, not absorbing them, which equal more infrared benefits for you! But Hemlock and Red Cedar also have their own unique characteristics. Which characteristics matter the most depends entirely on the person. Check them out:
Hemlock: Grows in British Columbia, Canada; popular and versatile material; extremely durable high-grade species; used in the construction of homes and boats; has a light-beige, natural wood finish
Red Cedar: Grows by dense forests and mountain sides, where it's able to develop an organic resistance to insects and decay; commonly lines closets to repel bugs, is used for a lot of outdoor structures (decking, gazebos, fences, etc.); wonderful soft red coloration that gets darker with time; pleasant aroma unique to Red Cedar; natural wood finish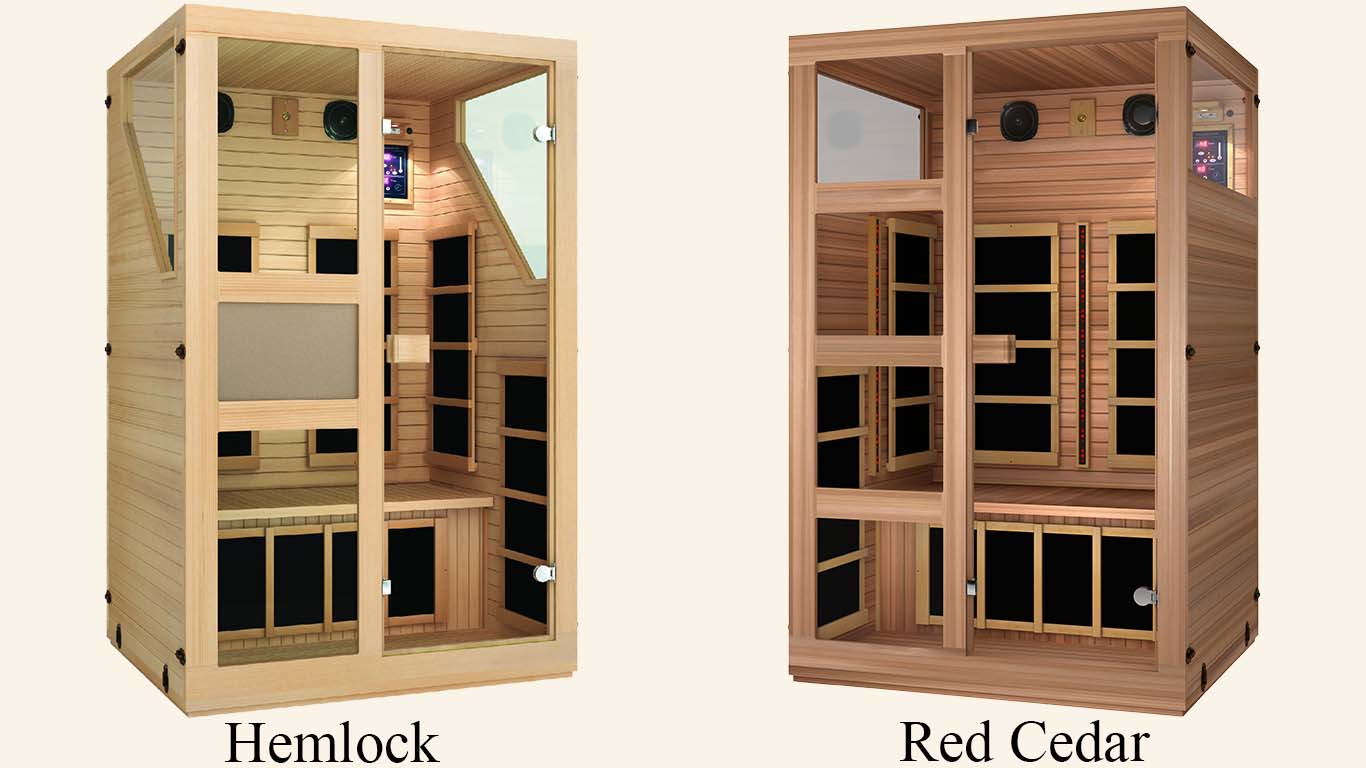 *Note: We do not treat the wood used to construct our infrared saunas; no off-gassing or VOCs. Each JNH sauna is crafted from all-natural, 100% FSC-certified Canadian Western Hemlock or Canadian Western Red Cedar wood, untreated and unstained, leaving our lumber chemical-free.
JNH Lifestyles saunas are designed for indoor use only.
Hemlock wood is a more cost-conscious choice while simultaneously offering you a safe and durable infrared sauna. It's our most commonly selected wood type.
With all the amazing extra benefits you get with Red Cedar, it's no wonder that this wood species is a sought-after feature. Most customers select Red Cedar when they're looking for the ultimate infrared luxury.
Far Infrared Saunas or Full Spectrum Saunas?
You may be asking yourself, "What's the difference?" Far infrared or FIR is an absolute necessity when constructing an infrared sauna. You'll notice that no infrared sauna on the market excludes it. That's because far infrared is the only infrared wavelength that can cause the human body to abundantly sweat (which is the whole purpose of using a sauna).
On the other hand, full spectrum saunas output the full infrared spectrum (far, mid and near infrared), hence the name Full Spectrum Sauna. Far, mid and near infrared each offer their own unique health benefits to the user. If you would like to learn more, take a look at our Introduction to Full Spectrum Infrared Saunas blog where we dive into much greater detail.
Far Infrared Saunas: Joyous Collection, Ensi Collection
Full Spectrum Saunas: Tosi Collection, ProSeries 200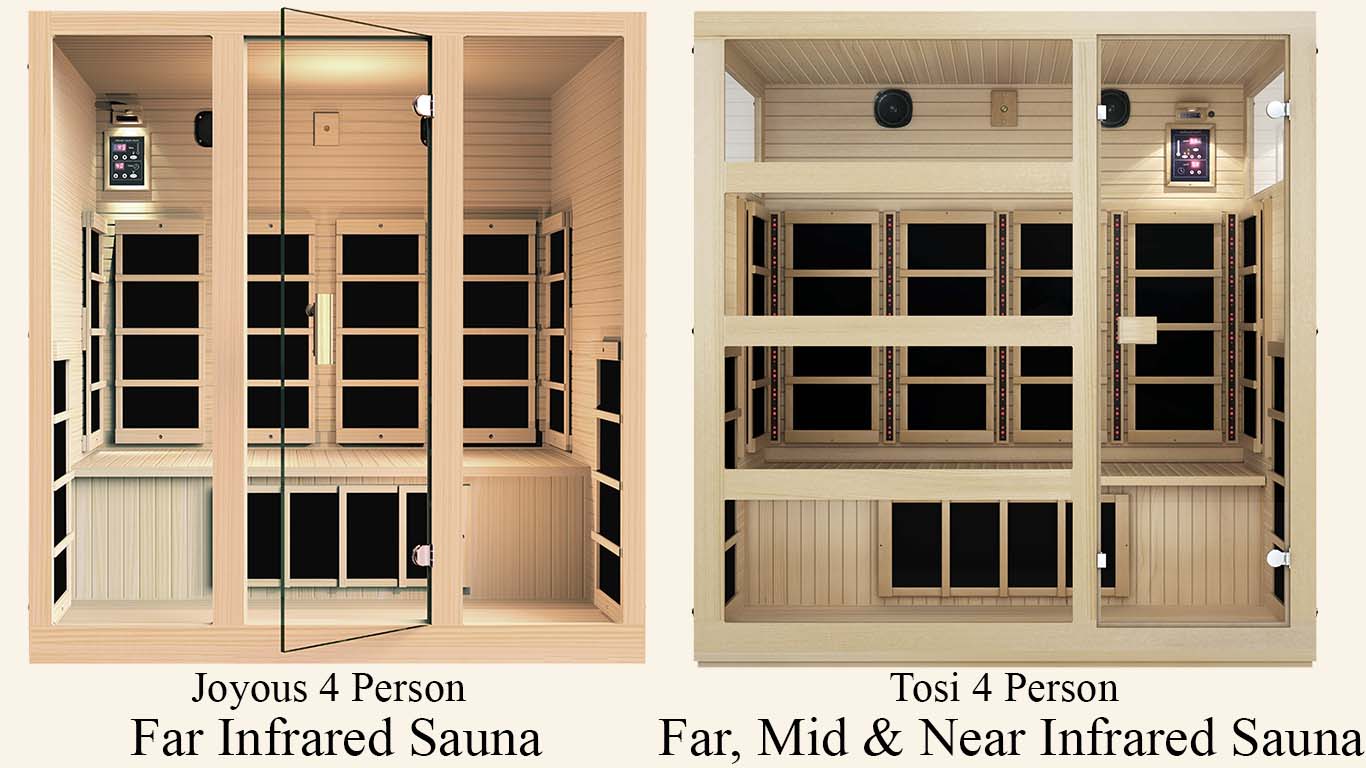 If you're considering a more traditional sauna session, then a far infrared sauna is right up your alley. Far infrared penetrates the deepest, where toxins like to hide. It can increase your heart rate, simulating mild cardio and reduce overall pain in muscles and joints. These are just a few of the many benefits a far infrared sauna can offer.
For those whose ears perked up when reading about full spectrum saunas, they provide you with all the benefits of far infrared and then some. Because full spectrum saunas also offer mid and near infrared, included in your purchase would be dermatological benefits; particularly thanks to the inclusion of near infrared. Near infrared is absorbed right below the surface of the skin, where it influences cells to promote wound healing, skin revitalization and reduced inflammation to name a few. Click here to learn more about the amazing benefits our full spectrum infrared saunas can bring to your life.
Standard EMF or Ultra-Low EMF?
For those of you who aren't familiar with EMF's, the initials stand for 'electromagnetic fields.' They're well-known for being emitted from anything with an electrical current. This includes TV's, remotes, computers, headphones, cellphones, cars, etc. EMF's are quite literally everywhere and virtually impossible to avoid.

*Fun Fact: EMF's are generated from the Earths' core, completely engulfing the planet from its north and south poles. This is what helps compasses to work and is used as a navigational tool by fish and birds. [1]
We offer standard and ultra-low EMF options to our customers because we know that some prefer to keep their EMF surroundings low. An individuals' reasons can range from personal to medical, but regardless, we've got an infrared sauna for anyone and everyone. If you'd like to educate yourself more on the topic of EMF's, we've compiled all the latest research in an easy to read article; just click here to learn more.
Standard EMF Saunas: Joyous Collection
Ultra-Low EMF Saunas: Ensi Collection, Tosi Collection, ProSeries
Our testing includes certification from Intertek and Vitatech
In the end, what matters is that you're happy with your purchase. If at any time, you have any questions or concerns, don't hesitate to reach out to one of our infrared sauna professionals.
Click here for our contact information.
An infrared sauna is an investment in yourself and a step towards a joyful, natural and healthier lifestyle. Regardless of which features you opt for, we know you'll be in for a treat.
References